Be a part of Minimal fashion trend with Beyours
Ashish and Nilesh started BeYours because they couldn't stand the 'trends'. The duo wanted to end all short-lived trends and revive the classics. With a classic wardrobe collection that showcases elite quality and minimalist, timeless styles, we look forward to a new era of fashion
Life-changing? A brand for apparel? The world lives by revolutions. There are changes, challenges, and risks to every person with a vision. And with a vision this challenging, it totally wasn't easy for this duo to start their fashion brand. Meet Ashish and Nilesh, two friends from a small town in the Indian subcontinent who just couldn't stand the "trends." Perhaps we will all agree that the world is run by influencers and short-lived trends.
One day they're all head over heels for chokers, the next you find all chokers in the bin. Drawing inspiration from this frustration, the duo decided to start their own brand, BeYours, that could bring an end to this trend-driven fashion and recreate the era of the classics and minimal clothing. And this was how the most sophisticated and minimalist men's clothing brand was born.
The whole concept behind this new endeavor was towards decluttering wardrobes of clothes that are never repeated. With the changing trends and styles, we often find ourselves buying clothes we can't seem to repeat or restyle when the trend dies out. BeYours dreams farther than that. With a classic wardrobe collection that showcases elite quality and minimalist, timeless styles, we look forward to a fashion era that declutters wardrobes and brings back the classic.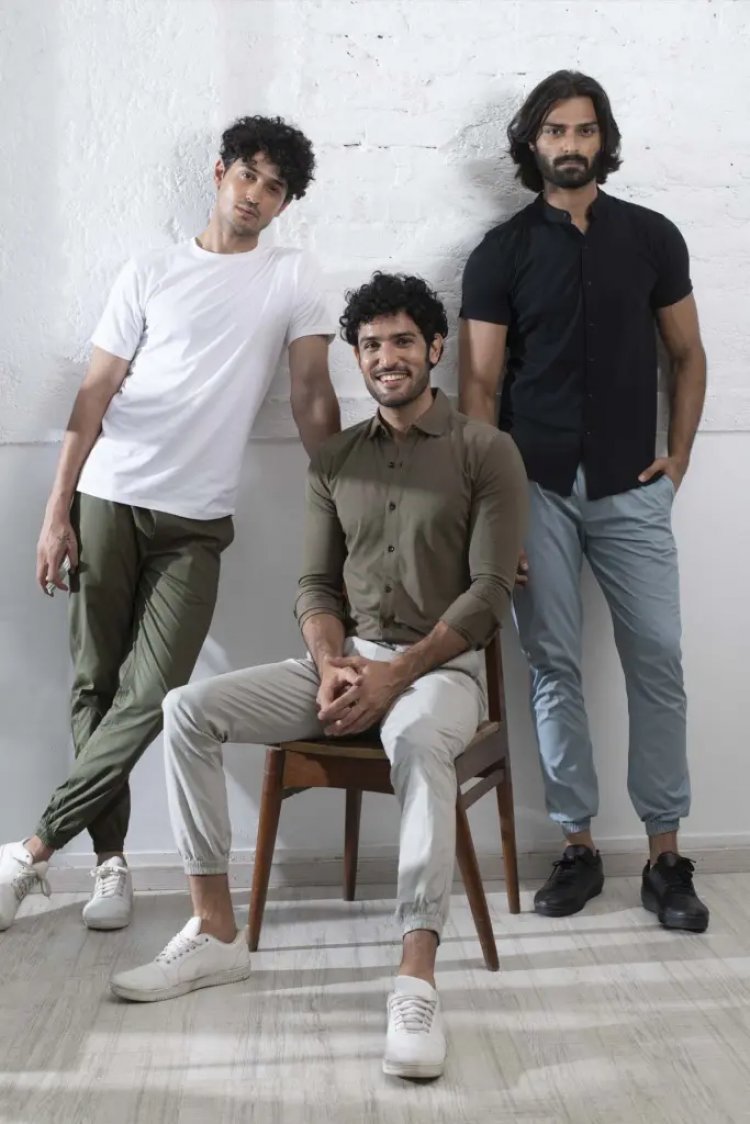 With this mountain of dreams and staunch vision in their eyes, the two friends came out of their well-settled professional career to the creation of their BeYours. The process to start your own brand comes with a lot of challenges. Doubts, risks, insecurities, hopelessness, and fear are just starters. But they strove against it all. After months of research, fabric testing, designing, trying, discarding, and retrying, BeYours finally started to take shape. It was the innovation in fashion, a new and once-and-for-all trendsetter to end all short-lived trends and revive the classics.
When you get the idea and you bring it to life, you've started the race. What adds fuel to your race is trust from your customers, and that takes every drop of blood, sweat, and tears. With another few months of persuasion, hard work, and sleepless nights, BeYours grew into a trusted initiative, emerging strong amidst a very brand cautious society.
Then came the pandemic.
Thousands of people fell into unemployment. Hundreds of businesses closed and opened. Countries went into economic depressions. For some people, Covid was a chance to embrace new opportunities. Catching this, BeYours introduced more categories, more varieties to its collection supporting all types of needs. The vision was to create unique, timeless, and classic apparel that lives beyond currently-in-style and trends. Handpicked by professionals, the colors of these clothes were minutely decided and kept neutral to add to their luxurious look and minimalism.
It wasn't a piece of cake to rise amid the hefty competition in the industry. With so many international brands surrounding this growing sapling like gigantic trees, BeYours found support and embrace amidst quality-conscious and minimalist-style people. In its span of three very revolutionary years, BeYours grew to more than 70 thousand happy customers, supportive staff, and introduced 30+ new varieties to its collection.
Unlike other apparel brands, BeYours confirmed elite quality for all its products, using only dense cotton fabric. Every apparel was intricately designed keeping in mind utmost comfort fused with fashion. Several innovative fusions gave birth to apparel like Troggers (mix of joggers and trousers), the Air Collection, Triblend t-shirts, and the 24-hour collection, BeYours studied the needs of its customers and wove them into products.
A futuristic brand in the making, we hope BeYours reaches its utmost in days to come and grows farther out into this whole new world of constant change, renewal, and revolution.
Connect:
Website: https://www.beyours.in/
Founder: Nilesh Karnani https://www.linkedin.com/in/nilesh-karnani-09759a111/
Founder: Ashish Baheti https://www.linkedin.com/in/ashish-baheti-942839144/